To join the Cardiac Lauren Club it is only
£20 PER MONTH
which is the equivalent of only £2.30 per exercise class!
(The first payment will incur an initial joining fee of £20).
If you have been given a Discount/Coupon code remember to add it on the sign up form to claim your discount. Watch the video below to see how to subscribe.
What is included?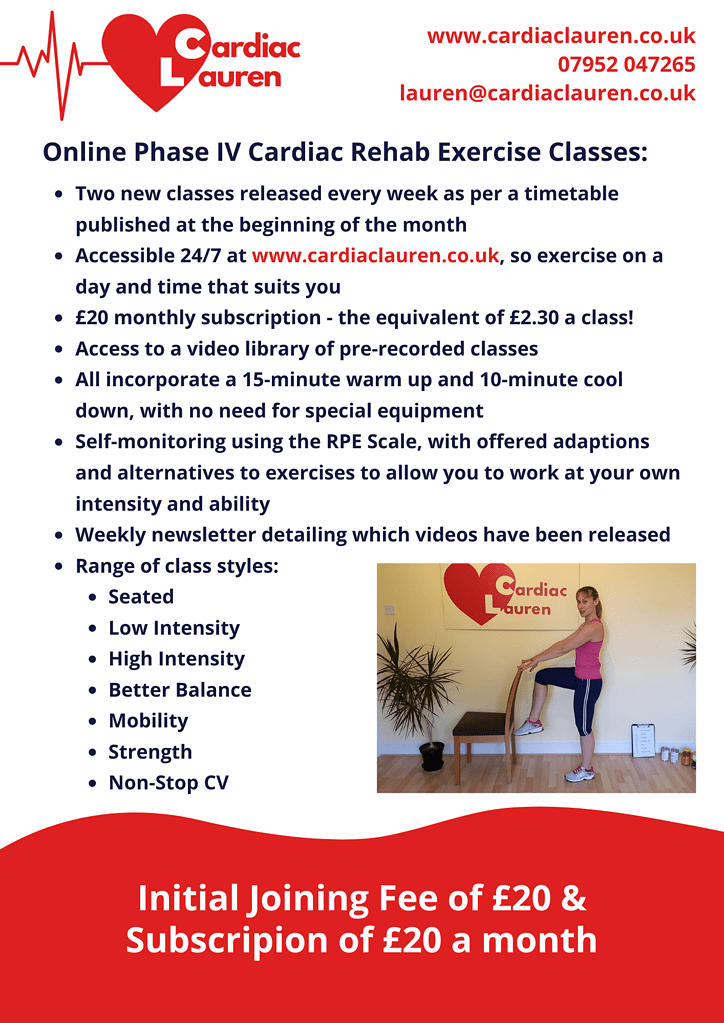 Online exercise classes, health tips and advice via subscription to the Cardiac Lauren Club
24 hour access to all videos via this website
Exercise at time that suits you
Also available on Facebook
Join the WhatsApp Support Group