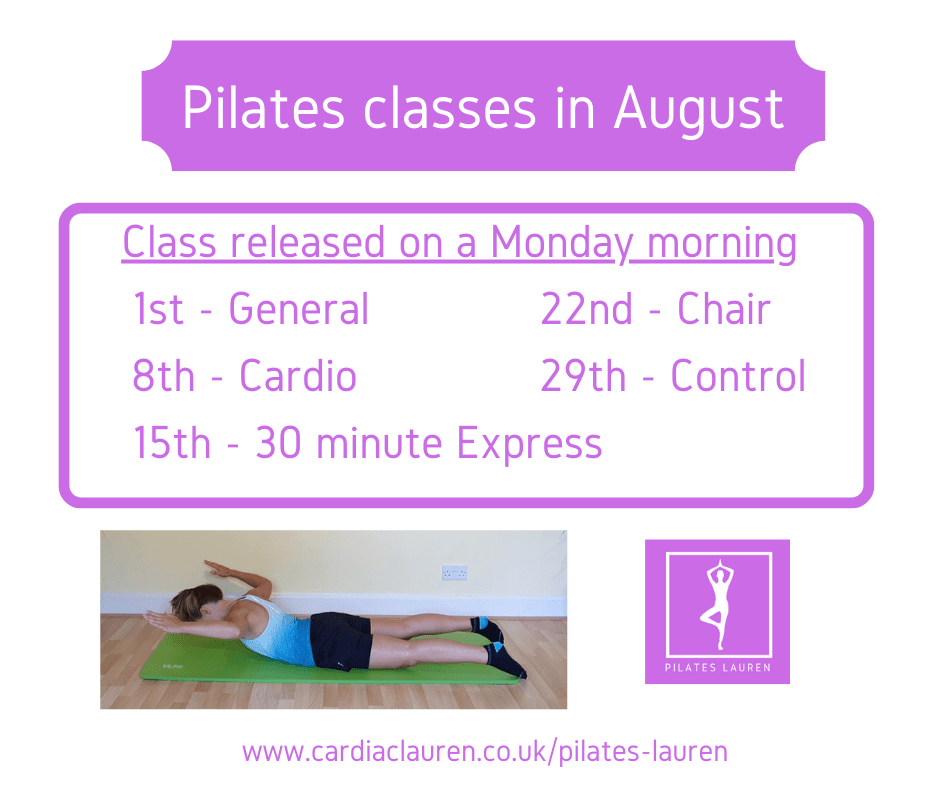 Classes are also on Facebook or here in the Pilates Videos Area.
Here is a list of the previous classes we have done in Pilates Lauren. Click on the name of the class and it will take you to the page where the video can be found. The most recent video is at the top of the page and they are in chronological order.
All other previous classes can be found in the main Pilates Lauren drop down menu under their class style.